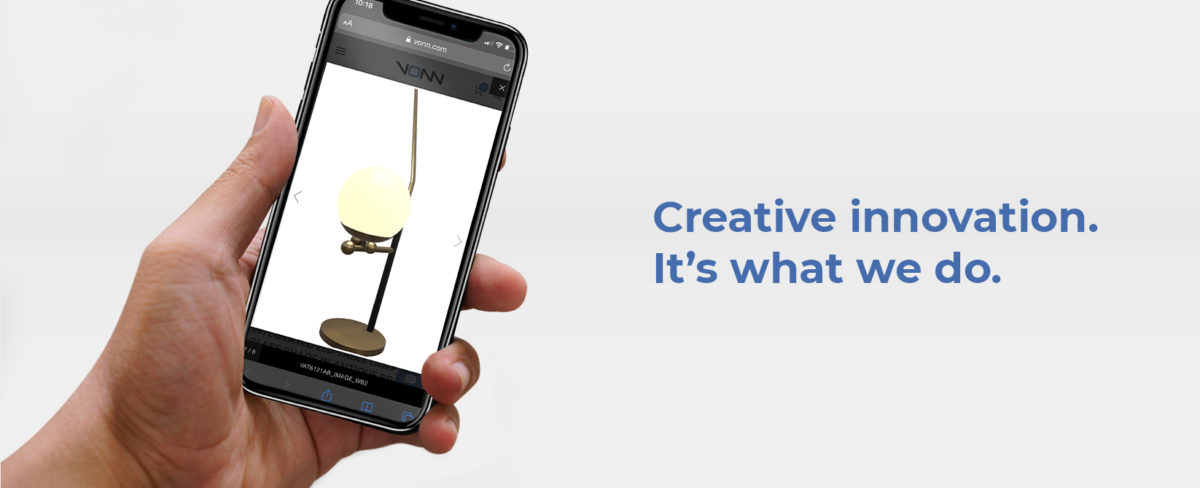 VONN knows its hard to shop for a light fixture.
Online shopping has made everyone's lives easier, but it still has its pitfalls. Although there's nothing like seeing one of our unique light fixtures in person, Vonn has been able to find a workaround. With 3D modeling software and AR technology, you can now bring our fixtures into your home.
Using the latest in cutting edge graphic imaging, you are now able to see our products in close detail. Rotate, scale and tilt the 3D models however you wish. In addition, you can also view the 3D models through Augmented Reality. The software will scan your room and allow you to place a fixture wherever you want. Not sure if our lamp should go to the left or right of your couch? Now you can easily visualize your home accented with our products.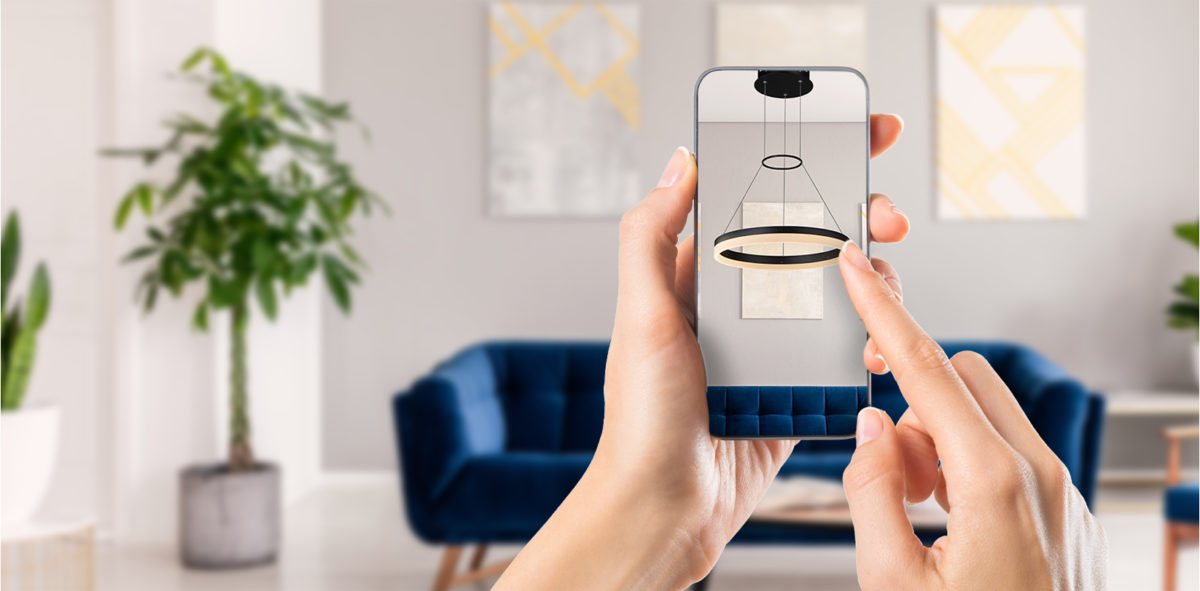 Augmented Reality brings our fixtures into your home.
How it works
1. Navigate to Indoor -> Collections -> 3D/AR Viewable.
2. Click on any product.
3. Click on second image in carousel to enter 360˚ Configurator.
4. Use one finger to rotate fixture any way you wish.
5. Click on AR button on mobile device to enter Augmented Reality.
6. Move your phone around a flat plane as instructed. Your fixture will soon drop into the viewer.
7. Use one finger to move fixture. Use two fingers to adjust height. Move two fingers clockwise to rotate. Use pinching motion to scale.
8. Tap the "X" button at any point to exit viewer
*Please note that some models may not render properly due to limitations certain smart devices.